Friday, 30 July 2021
Over 700 brands expected to exhibit at Vicenzaoro September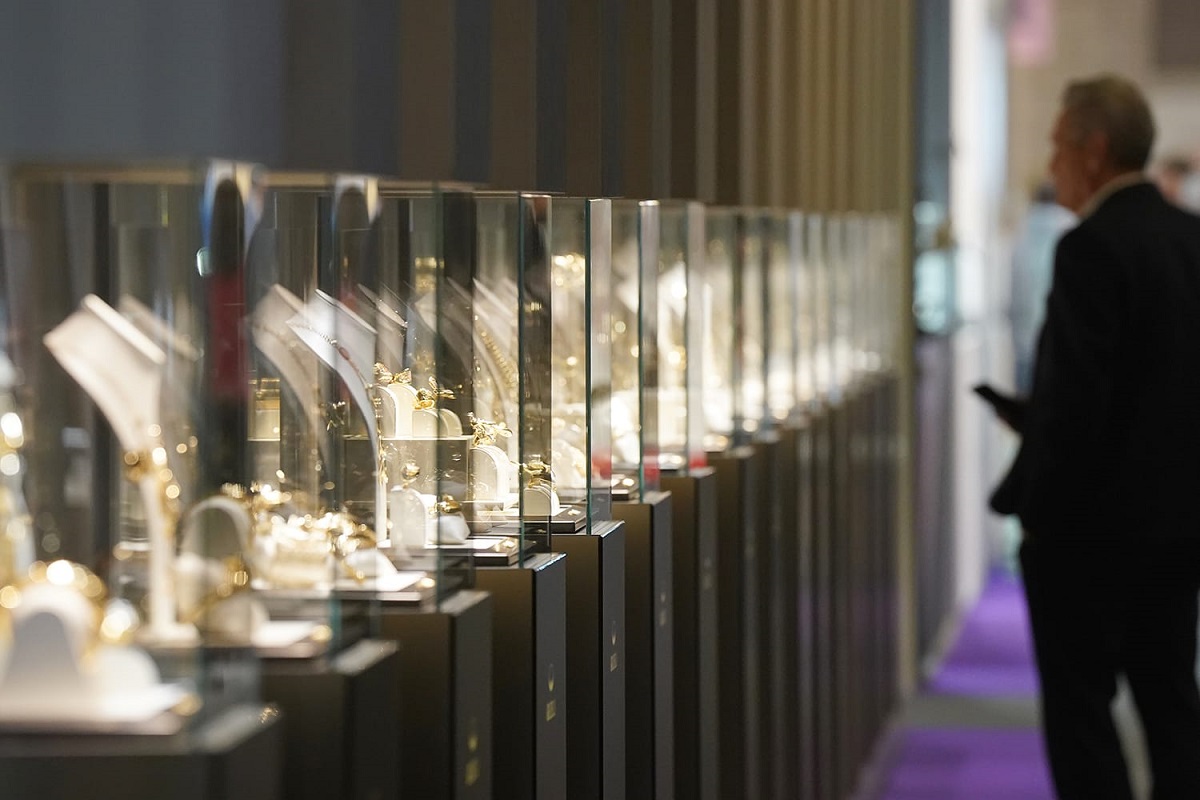 Over 700 brands will be exhibiting on the Vicenzaoro September 2021 stage and the ICON community, which hosts the most prestigious Luxury Brands at the international trade show, is all sold out.
A unique and unmissable chance to present and preview all the latest entries and trends of 2021, as the words of Jerome Favier, CEO at Damiani Group, go to prove. "We are looking forward to Vicenzaoro because it offers the chance to introduce our jewellery to new potential international buyers and the sector's press. A much-awaited physical event of enormous interpersonal and business value."
Damiani will be presenting the latest entries in the Minou collection and the Mimosa set in white gold, diamonds and sardonic cameo. The SALVINI brand will also be on show presenting new additions to the Link collection as week as BLISS which will propose new precious colours with rubies, sapphires and diamonds. Favier also highlights: "From 10th to 14th September jewellery lovers, assisted by highly specialized staff, will be able to discover these new ideas as well as our iconic collections, including Belle Epoque, Margherita and D.Side by Damiani; I Segni, Magia and Battito by Salvini and, last but not least, Lumina, Elisir and Sole by Bliss. CALDERONI diamonds and creations by VENINI are also not to be missed."
The big names also include Roberto Coin, an indispensable brand at Vicenzaoro whose every creation is the result of a thrilling adventure, a journey among cultures and multi-ethnic cross-contamination, through nature, in a balance between past and future.
Another absolute regular is Fope, whose distinctive gold chains, made flexible by a patented innovation using tiny springs, are now famous, iconic and recognized the world over.
And then there will be high jewellery by Crivelli which, through precious stone colour combinations reveals its ability to re-elaborate a classic style with multiple variations.
At the September edition of Vicenzaoro, eyes will be focused on Fabergè's Centenary Egg, an extraordinary, one-of-a-kind creation that commemorates 100 years since the death of Peter Carl Fabergé. Hand-made in yellow gold, it weighs 10 kg and was inspired by the very first imperial egg of 1885.
Another brand among the ICON stands will be Gismondi 1754, a historical Genovese brand now listed on the stock exchange, which magnificently combines its traditional family manufacturing with the enthusiasm and passion of Massimo, the youngest descendent.
Next, comes the jewellery from Annamaria Cammilli, a brand that, for 35 years, has been moving forward without ever betraying its purpose, thanks to an impeccable combination of creativity, technique and innovation and Nanis, which will be proposing a new idea of a free, contemporary and classy woman in search of a style that truly expresses her with jewellery that is not only sophisticated but also incredibly versatile and light.
Instead, attention to colour, romanticism and character will be evident in jewellery by Giovanni Ferraris, which creates eclectic collections, preferring the flair of originality to basic styles.
The gold district of Valenza will be exceptionally well represented with Davite & Delucchi, Vendorafa and Picchiotti, international reference points of Italian jewellery, thanks to sophisticated designs and impeccable raw materials.
Vicenzaoro's international air will be re-confirmed with Stenzhorn from Germany, Tirisi from Holland and even go as far as Lebanon with Yeprem. The French brand Akillis will be a reference point for lovers of an aggressive and unconventional design. Lastly, original pearl creations from Yoko London will be exploring the complete range of colours, like pink, purple, gold and dark grey of Tahiti using only the highest quality, untreated pearls.