Wednesday, 12 January 2022
The fashion jewels of spring/summer 2022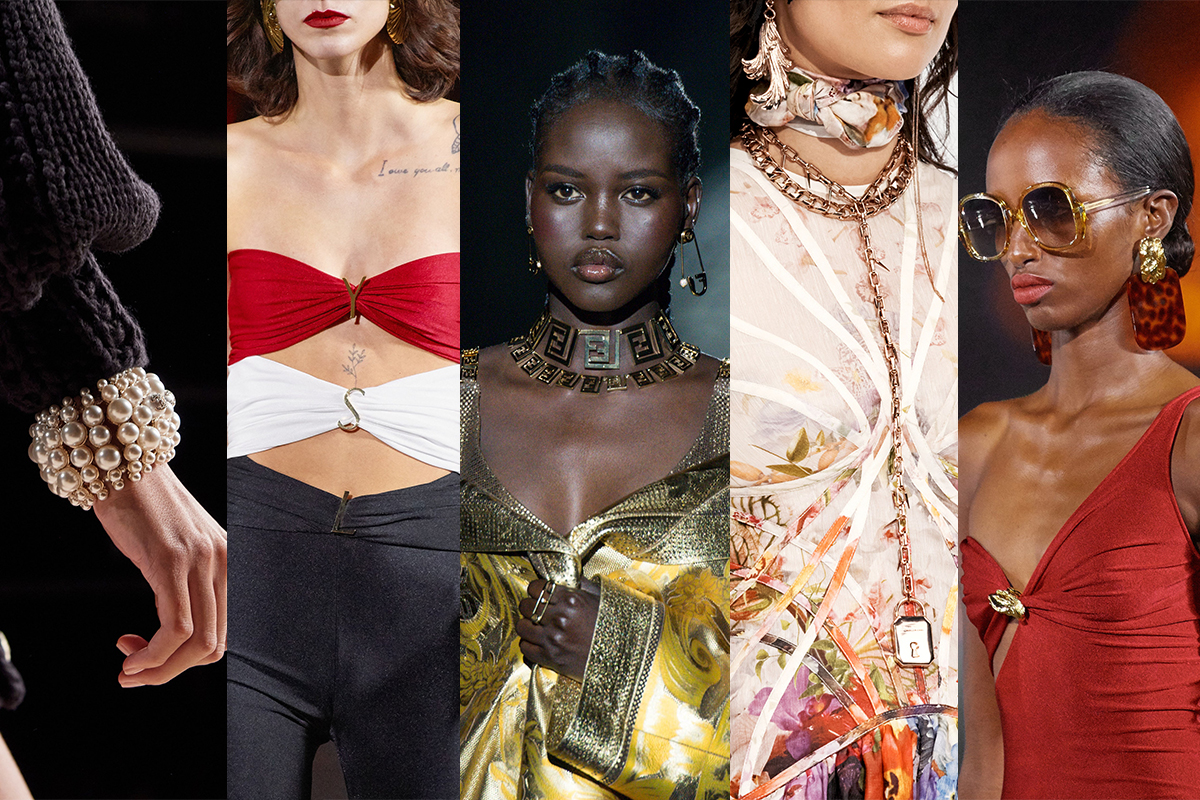 For earrings, the catwalks point to chandeliers as next season's fashion. These jewels, lightened in shape, are however loaded with small pendants to obtain refined and exotic brilliant cascades.
Among the bracelets, on the other hand, the increasingly thick cuffs, bangles worn in layers and even metal semicircles created to adorn the arm stand out.
A particular return is that of the brooches that connect the flaps of fabric and adorn a garment as well as an accessory, giving shine and colour and bringing elegance to the final look.
Finally, the necklaces that we will see in the spring of 2022 and that will renew the outfits in the coming seasons are certainly the chokers and those composed of pearls and studs. Eye-catching necklaces from pastel shades to bright colours that recall the light-heartedness and the 2000s. All this with a particular taste of simple materials, ready to adorn the body with their natural beauty.