Thursday, 11 November 2021
The first Italian Jewellery Summit in Arezzo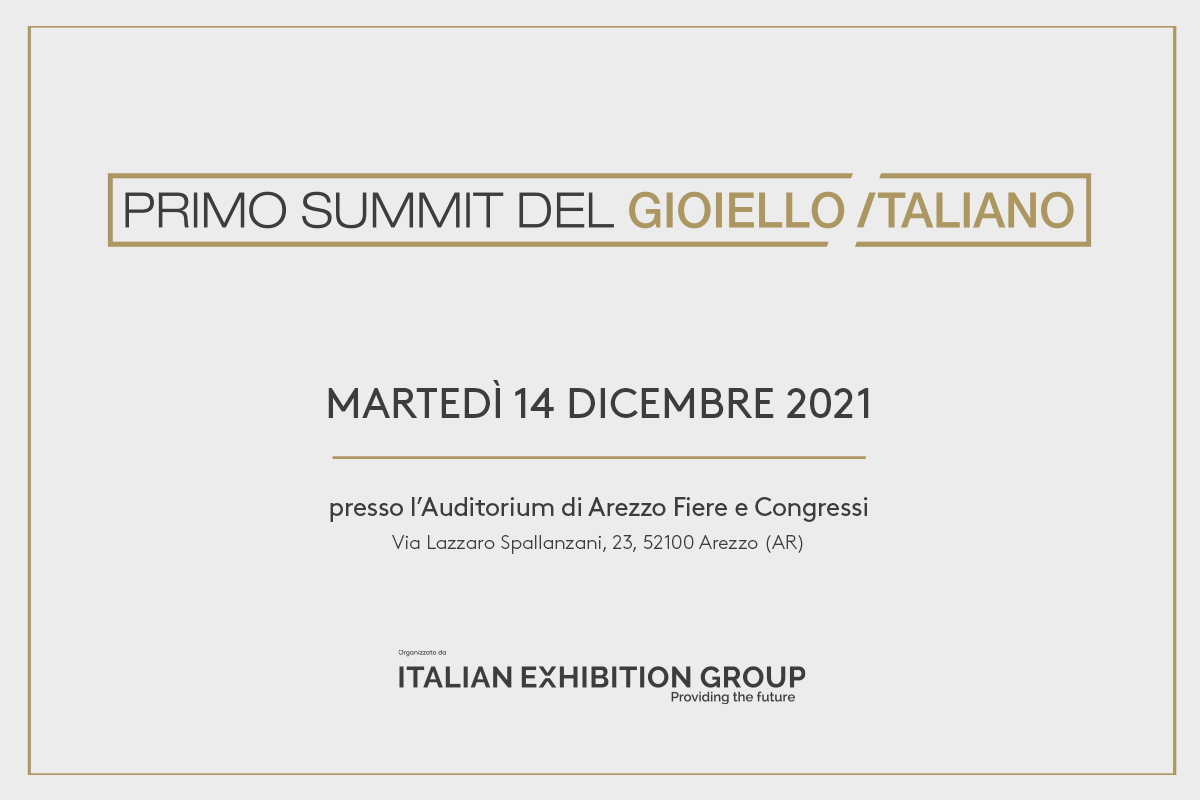 On December 14 the leaders of the national jewellery and goldsmith sector will gather in Arezzo for the first Summit of Italian Jewellery.
The summit, organized by Italian Exhibition Group in collaboration with the Municipality of Arezzo, the Arezzo-Siena Chamber of Commerce, Arezzo Fiere e Congressi, and with the participation of all the relevant trade associations will offer idea for reflection on the strategies to relaunch Made in Italy in 2022.
Specifically, issues connected to sustainability, branding and the challenges of the goldsmith supply chain and the global market will be addressed.